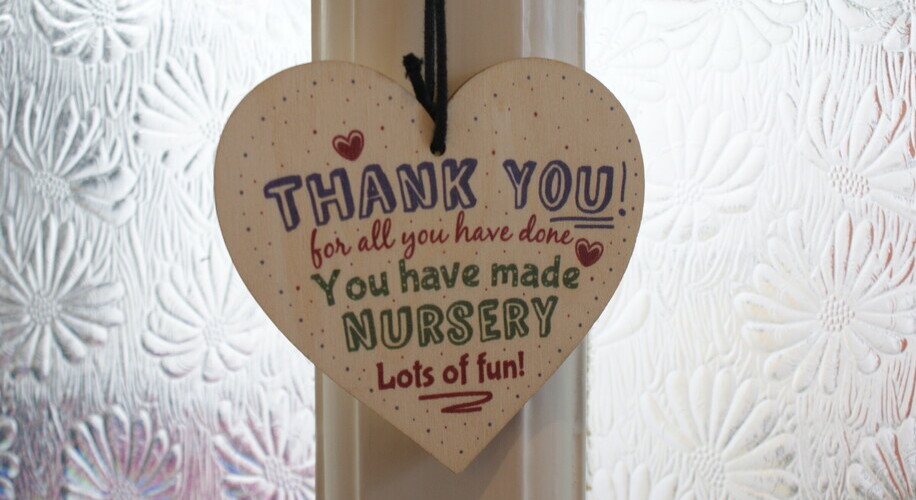 Brady, 01/05/18
"Staff at Sure Steps have always been fantastic, welcoming and excellent at communicating. My little boy has attended Sure Steps since the age of 1 so has been through every room in the nursery, he has loved the staff in every single one along with all the staff in the office who make the nursery a second home for him."
Hogan, 01/05/18
"My 2 children both attend Sure Steps Nursery and have done for the past 3 years. I've therefore had experience of the baby, toddler and pre-school rooms. What the staff in all the rooms (and those in the wider Sure Steps team in the office) all have in common is their genuine interest in my children and their development and happiness. Both my children have thrived at Sure Steps, and they really enjoy their days there. Feedback is given daily and their is always someone available if I want to discuss anything. Both my children are in 2 days per week and they are clearly given as much care and attention as those who attend 5 days per week, that has always been really important to me."
McGaw, 02/06/19
"I can compare Sure Steps to other childcare services we have experienced and I can say the care and attention by staff is second to none. All staff generally care about my daughter's wellbeing and they take great interest in getting to know her (and her older sister who previously attended) with her likes and dislikes. I love getting a handover at the end of the day because its so personal. My daughter who is currently in Sure Steps has come on leaps and bounds since joining. I have recommended the nursery to many friends and will continue to do so."
McCausland, 10/07/19
"Communication is good- there are regular updates and bulletins issued and posted up around the nursery. Key workers always provide thorough feedback on the kids' days, and the Learning Books are a really useful tool to monitor progress of the kids at nursery. We are always made aware of the parent socials and seasonal events which take place quite regularly. We as a family only have good things to say about all of the staff and facilities at Sure Steps."
Dorrian, 30/04/18
"My son attended Sure Steps first, he is now in year 2 at school. When I had my daughter, I didn't have to think twice about where to send her when I returned to work. She is now in pre-school and she loves her friends and the staff. She has a wide variety of meals and snacks (which is nice as I struggle to get her to eat her veg etc at home!) She loves to play in the lovely garden. I love Sure Steps and I love all the girls, they're like my friends and so helpful plus they care about my children which makes me feel comfortable to say goodbye each morning and head to work knowing they're looked after by great, safe and qualified staff! I couldn't recommend Sure Steps enough to my friends."
Curran, 16/11/18
"The staff have been excellent from the start. They helped our son to settle in well and are always approachable. They take time to get to know him and his family at home, his key worker is really close to him and he adores her. He has made massive strides in terms of his language and sign language with the help of the staff and he has learned core skills like feeding himself and climbing stairs. We get good feedback everyday about his eating and sleeping and his mood. The team are always honest and will discuss any concerns (health or behaviour) they have noticed. They always take time to have a good conversation with you about the children and the whole atmosphere is brilliant. They are also outdoors as much as possible which is the main reason we chose Sure Steps!"